Testimonials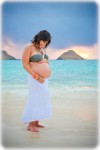 "GET YOUR PICTURES TAKEN BY RITA!!!"
I simply cannot praise Rita enough! Her work is second to none. I found Rita on Yelp. Was going to Honolulu on vacation with my husband; our final trip alone before our son is born. I had the bright idea to try and get photos taken while there. By a MIRACLE, Rita had a cancellation and was able to shoot me and my husband the day after we arrived. THESE PHOTOS are AMAZING!!!! Everyone who has seen them is stunned and in awe. My mother who is very conservative and did not like seeing bare pregnant bellies, was completely turned around after she viewed Rita's proofs. She said, "All of these shots are amazing. They will be something to treasure for a long, long time!" These shots are the best that have ever been taken of me or my husband. While we have yet to print or hang any of our wedding photos, which were lovely, Rita's pregnancy shots on the beach trump! I am staring at our 20″ x 30″ canvas as I write this and am filled with joy and will relive the experience whenever I see it. Not to mention, as everyone else has, Rita is the most delightful, fun, humorous, talented angel of light! I was blessed by this brilliant woman and have adopted her as a friend whether she likes it or not! Just teasing, we really clicked. Did I mention that I live in Los Angeles? ATTENTION: any preggos planning a babymoon in Honolulu . . . GET YOUR PICTURES TAKEN BY RITA!!! Call in advance, don't leave it up to chance. It just may be the best thing you do during your pregnancy!   -Jenna S. Los Angeles, CA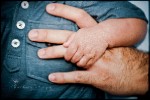 "...she had to be our family photographer!"
When my husband and I were expecting our first child, we were so caught up on finding a photographer that would give us the most for our money. We were so set on having the CD of all the images and didn't really care at the time about prints. We figured we would just make our own. After paying for our maternity/newborn session with another photographer, we were actually disappointed and underwhelmed. I wish we had done more research and really thought about what we wanted out of this experience. I don't want to say that the other photographer wasn't great, but it just didn't meet my expectations. I dreamed about these photos the entire time I was pregnant and it just wasn't what I thought it would be. Thankfully, I was referred to Rita by a dear friend of mine who hired her for her newborn session for her son. After seeing her pictures and Rita's website, we knew that she had to be our family photographer! I knew I wouldn't get those precious moments back from my prior maternity and newborn session, but I knew moving forward, that she would be the one to capture our most precious moments. Her photos capture every emotion that I dreamed about having for my prior shoots. So, my husband and I decided to treat ourselves and contacted Rita! We recently used Rita Coury to take photos of our new family for our son's 5 month birthday, our 6 year anniversary, and my husband's first Father's day. It was a special week for us, and Rita made sure that our shoot captured those moments. Both Rita and her assistant, Christina, were such a pleasure to work with. Rita captured every sweet and intimate moment with our son, but I never knew at the time that she was shooting those moments. It never felt like she was invading our personal space to get that perfect shot. The experience itself was just magical! When she came to our home a couple of weeks later for the image reveal, we were blown away. She was so patient with us in helping us choose the photos that we wanted and exceeded our expectations in her work and customer service! Not only is Rita both amazingly talented and professional, she will become a life long friend. We have never felt more comfortable in front of a camera until we met Rita. Professional photography can be expensive, but the memories Rita will capture are priceless! Rita Coury will definitely be our number one choice for all the big and little moments we'd like to capture in our lives!  -Jake-Nelle G. Ewa Beach, HI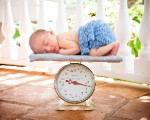 "...wrapped like a present."
OMG Rita! I LOVE the photos. As usual you outdid yourself. You are an amazing photographer. Love the announcements! The pearlescent paper really enhances the photos and gives it an antique look. It was so nicely wrapped like a present.Thanks so much,   -Naomi A. Honolulu, HI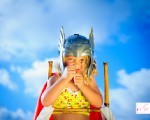 "...she is a talented artist."
Rita Coury is more than a professional photographer, she is a talented artist. She is passionate about her work and you see it in every photo she takes. She strives to create images that are unique and one of a kind. Every time I look at the photos Rita took of my daughter and my family, I can't help but smile. She found a way to capture us that goes beyond the typical family portrait. I feel so lucky and fortunate to have found her!   -Aimee R. Pearl City, HI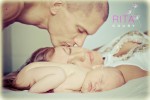 "Dear Rita… most amazing Rita..."
Dear Rita… most amazing Rita, Where to begin… you have been such a blessing in our lives. I first requested you to photograph my maternity session, something I wasn't sure I wanted to do. However, looking back I am so thankful for those photos. You were so amazing and professional, I couldn't help but be comfortable. I have never experienced someone with your energy and creativity. Those photos I cherish. Needless to say, I was so excited for our newborn session. Hattie, only five days old, was at total ease with you. You are seriously the baby whisperer. You captured some of the greatest "first" moments. Some of which would have been lost in the blur of post-childbirth. Those photos I hold most dear to my heart…maybe. Oh my goodness, the one-year photos are the best ever!! You absolutely captured her personality. Every mother likes to think her baby is the most special and they are… but you highlight it! Your creativity and vision is truly something special. Beyond the incredible artist you are, you are such an amazing woman and friend. You do so much for others and deserve so much in return. You are kind, loving, generous and fabulous!! I wish for everyone to know how talented you are. I will recommend you to anyone I know looking to capture those special moments in their lives. I love you, support you and recognize you as the talented, positive, creative woman you are!! Love, love, love you,   -The Deigerts Honolulu, HI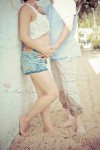 "The experience with Rita was phenomenal!"
I had my maternity photo session with Rita. We live in California, however I found her though Yelp since we were planning to take the photos in Hawaii. The experience with Rita was phenomenal! Even though that was a sun rise session as what "she would called them," which means the shootings suppose to be done before the sunrise, but her energy level was way up in the sky. It's fun to work with her, she is funny which made the entire experiences easy and comfortable for us. And the photos came out prefect, they are just the way what we are looking for. Mahalo, Rita.   -Jade P. Millbrae, CA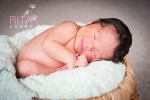 "We loved watching her work ..."
Rita — aka the baby whisperer– is absolutely amazing. She is a VERY gifted photographer coupled with an amazing personality and a keen ability to make anyone feel comfortable. We loved watching her work her magic on out sweet Micah. Her nurturing spirit kept him calm and relaxed the entire shoot. I will absolutely without a doubt recommend her to everyone.    -Mike & Kim Miyashiro Honolulu, HI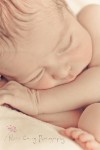 "The photos were absolutely epic!"
My wife and I hired Rita because she had done our friends newborn photos. To say we were blown away with the results would be understatement. The photos were absolutely epic! Besides being a lovely person to be around, Rita has such a way with babies. We couldn't believe the poses she got our little man to do while spending over 5 hours photographing our 5 day old son. The best part: our birth card announcements. They are phenomenal! Our friends have been blown away by them. If you hire Rita, you will not be disappointed. Trust me.     -Matt L. Honolulu, HI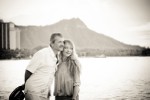 "...we got royal treatment and star-like pictures."
My wife and I hired Rita to take pictures of us on the beach of Honolulu. We thought we were just signing up for high quality photography. Instead, we got royal treatment and star-like pictures. Not to mention the shots Rita did are absolutely spectacular. The book we purchased with all the pictures is stunning. We are thrilled with the result and we highly recommend Rita to anyone looking for an outstanding professional, a kind and deeply caring human being and timeless memories.    -Christophe M. San Anselmo, CA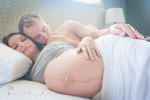 "... hands down, the best maternity and newborn photographer on the island."
Rita Coury is, hands down, the best maternity and newborn photographer on the island. My maternity pictures were amazing. Rita was so professional in assisting with everything from what to where (she brought almost everything herself), poses to avoid that double chin that happens as we gain weight, to photo shopping my stretch marks!! I couldn't be happier. We also had Rita do our newborn pictures which turned out even better (if that's possible). Rita was soooo patient with my 7 day old baby who cried more than half the time and pooped and peed on several of her props. But Rita managed not only to pacify my baby with an ease I've only seen on TV, but the pictures portrayed a happy and serene baby. I loved receiving our order as it came wrapped in pink paper and bows. Rita's attention to detail makes working with her such a pleasure.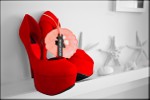 "You want personality?...You want experience?...You want value?"
Stop looking because your search for a photographer is over now that you've found Rita Coury. I can't say enough good things about her. You want personality? She's got it! Just talking on the phone with her felt like I'd made a new friend. She is bubbly, down to earth, and very easy to get a hold of. You want experience? Rita's been photographing for years and she was voted best local photographer for 2012. It shows as she coaches you in everything from what to wear, how to pose to avoid unflattering angles, and in the creativity she has in choosing locations and props. You want value? Rita offers a military discount and she has loads of packages and options to choose from so you can get the products you want at any price point. You want memories that will last a lifetime? Do yourself a favor and call her to book a session before she fills up (and she books up fast). I asked Rita to shoot an album for my one year wedding anniversary and I could not be happier with the results (and either could my husband). Rita was reassuring, she made me feel like a beauty, and I left my session with her knowing that these photos were everything I wanted to capture and more. She took her time to make sure each shot was perfect to her discerning eye and I never felt rushed to hurry up and finish the session. My pre-baby body is beautifully preserved for our memories and I can only hope Rita will be available to photograph our future additions as our family grows. A thousand thank yous Rita!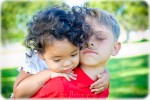 "...un-freaking-believably gorgeous!"
There are many people out there who call themselves photographers -- but Rita is TRULY an ARTIST. Have you seen her work?! Her portraits are un-freaking-believably gorgeous! I know that Rita loves her work and this translates very openly into her pictures. Her images are full of sensitivity, creativity and are as professional -- yet intimate -- as you can get. Rita arrives fully prepared to capture those precious moments and is patient with her subjects -- the two-legged and four-legged ones and even the ones who haven't even learned to crawl yet! Whenever I see images from Rita's latest shoot, I am reminded about the talent of this amazing woman. Rita photographed my 2 year old daughter and 10 year old son. Honestly, I was blown away. You will too, it's inevitable. :) -Ashley O. Pearl City, HI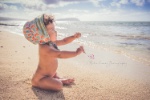 "...she wasn't afraid to be silly to get the shots..."
We have admired Rita's work for a long time and we finally got a session scheduled with my 7 month old. I was a little worried that she was going to be fussy for the photo shoot but we were at the beach and the place seemed to be a relaxing space for her, and Rita is very patient so we didn't feel rushed or that she had to "perform." I really liked that she wasn't afraid to be silly to get the shots too. My mother-in law also wanted some shots with her and her grand baby and Rita did a great job balancing the light with their contrasting skin tones and keeping the mood light so everyone felt comfortable. The finished images were awesome and we are so happy that we took the time to capture these moments with her. I highly recommend her to anyone wanting to capture their babies' first years. - Malia L. Honolulu, HI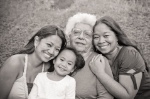 "I LOVE RITA COURY!"
I have searched in vain for a photographer. I love photography and I love taking pictures of my family, but the time finally came when I needed photos with ME in them! My grandmother insisted on getting a generation picture. I found Rita on Yelp after reading countless reviews and looking at numerous portfolios. I LOVE RITA COURY! I called to see if she could fit us into her busy schedule on short notice because my grandmother was going back to the mainland. Rita was so gracious and scheduled our photo shoot for the day that we wanted. She showed up bright and early and was so full of energy and was extremely patient with my chaotic household in the early morning. The shoot went so well! She has shots of my grandmother smiling! My grandmother is 80 years old. This has to be the first picture of her with a smile! The photos came out amazing. My only regret is that I didn't find Rita for my children's pictures when they were born, or for my maternity pictures. Rita is a talented photographer. She loves her work and she is full of passion and love. She has captured the true essence of our family and I am going to go broke for the next 100 photo shoots that I must book with her! - Maria T. Kapolei, HI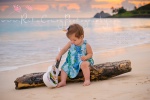 "...I highly recommend using her framing service."
Rita Coury is a wonderful person and skilled photographer. She was extremely easy to communicate with leading up to the shoot and afterward. I sent her a few pictures of different dresses and family outfits and she helped me pick clothes that would look great together. We met her on location before dawn and she was waiting there, ready to go. She's very good with babies- she got my one year old daughter to smile despite it being super early. She was prepared with props and accessories. We had a bit of a mishap when my daughter nearly got swept out to sea, but we were able to recover because of Rita. She took gorgeous photos of my daughter, wet and covered in sand. She had a change of clothes for her and was very patient as we cleaned our daughter up for more photos. Taking family photos can be a stressful ordeal, but Rita really helped us to make it as smooth as it could be. When it came to ordering prints- we probably went a little overboard! Haha She can take care of everything and I highly recommend using her framing service. - Amy G. Mililani, HI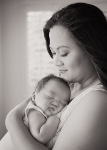 "Seriously the best at what she does."
Seriously the best at what she does. Amazing with children of ALL ages. She enchanted our 5 and 3 year old girls and our very grumpy 3-month old boy. She took fantastic photos that we will cherish forever. I was amazed that she captured my children's very different personalities - my reserved middle girl, my outgoing first born and even my new(ish)born baby boy! Note that unlike some newborn photographer who only wants to work with super young newborns, she will be happy take pics of children of any age and they will be precious. Of course, having said that, I wish we did her grow with me specials with all of our children - it's a deal where she takes pics at various ages from newborn to one year. Almost tempted to have another baby just for that. Ha! She is also very on it - communication was always speedy and she is VERY flexible and will work with you on anything and everything. Above all, she is a kind human being and it shows in her work. Absolutely recommend her - if you can, book her early, she is the best so she gets booked up weeks and weeks in advance. Will book her again again for sure - I just need to lose more weight. Ha ha! - Vanessa C. Honolulu, HI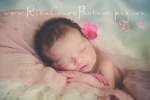 "I love, love, LOVE Rita and her photography!"
I love, love, LOVE Rita and her photography! We arranged an appointment for her to photograph our daughter at 10 days. She was responsive and flexible to our needs. We texted her while we were in the hospital and got right back to us so we could set up the appointment. During the photo session she was gentle, kind, and very open to suggestions as to what we wanted. Looking at other people's photos you can see that she has a particular style but she also took our thoughts into account and we were able to work together to create some amazing photos. For example, she likes to take photos using a baby scale. Hers are very nice but I happened to have one that was my dad's (born in 1939) which still worked. She used that one instead, which gave the photo extra meaning since my dad had passed about a month before our daughter was born. After the photos were ready she invited us to her apartment and we browsed through the photos checking each and every one of them. We never felt rushed and, again, she was open to cropping suggestions and requests for specific photos. Her photos are beautiful and everyone that we've shown them to and/or sent them to loves them. On top of that Rita is just an amazing human being. She's got an inner beauty and exudes a love for her craft and her subjects. - Franklin A. Honolulu, HI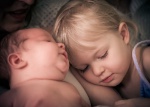 "Rita truly excels at her art"
Rita truly excels at her art. Her photos truly capture a child's essence. Our first photo session with Rita was in 2013. It was super fun- Rita was able to win over our sweet and extremely shy daughter and got some amazing shots. The photos are magical, our daughter's personality shines through. We have since gone back to Rita with our newborn son and will continue to be her clients regularly even though we live on Maui. - Lady T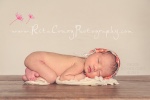 "I promise, she is the baby whisperer."
YOU MUST HAVE YOUR PICTURES TAKEN BY RITA! I did a lot of research when I found out I was pregnant and by far, I made the BEST decision to go with Rita. Here are the top 5 reasons why: 1. She's the most talented artist when it comes to natural lighting and babies! I GUARANTEE YOU! 2. I promise, she is the baby whisperer. Our baby was fussy the morning of our shoot, but Rita has such unbelievable experience with infants and knew how to handle our baby girl. The two times that we've seen her, we left with so many baby tips that you never hear about from hospitals, books, or family members. 3. She is the most friendly, caring, loving and most comfortable person to work with from the beginning of our first phone call, during our photo shoot and even after!!! 4. Pictures are flawless and so PERFECT! There are No words to explain how much we love our pictures. 5. Quality! All her pictures, products and service is top quality!! She is all about capturing emotion and producing the most honest pictures out there! If you're debating on booking her, don't second guess yourself... just set up an appt! You will not regret it. I knew that once my husband couldn't stop talking about Ritas wonderful work and our experience, I knew that I made the right choice! Thanks Rita for Everything! - Lyns B. Kaneohe, HI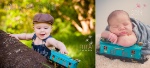 "...Watch Me Grow platinum collection..."
Amazing! Simply amazing photographer. It makes it hard to choose which picture is my favorite. We invested in the Watch Me Grow platinum collection. As a busy working mom I'm so glad I did this. Unfortunately baby number 2 doesn't get as much camera love as number one so I love that Rita was able to capture all his milestones for me. My kids practically melt in her hands. I was so happy with her work I invested in a family picture when our older kids came to visit. We got rained out in the middle of our session and she set up another date but still included pics from both days. I was blown away that she could get all of us to look awesome. So many of the shots look like they belong in a magazine!! Many of my friends chose other photographers but once they see our pictures they wish they had known about Rita. As a person she is one of those souls you connect with and always walk away feeling better then when you showed up. Trust me you won't be disappointed!! - Candi R. Kaka'ako, HI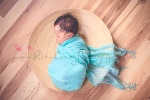 "If you are looking for a high quality experience..."
There are no words for how amazing rita is!!!! Not only does she take spectacular photos she is amazing with babies!!!!! If you are looking for a high quality experience i wouldn't go anywhere but rita!!!! - Rebecca D. Kaneohe, HI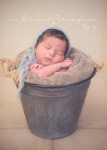 "...completely blown away and in tears when we saw the proofs"
Rita has been our family photographer for the last 3 years and has captured everything including my 2 little furry babies! We recently booked Rita for the Mommy and Me Collection for our second child that we welcomed in February. As my previous review stated, we were completely blown away and in tears when we saw the proofs. The pictures were AMAZING!!! I cried! These pictures are everything I envisioned them to be and everything I wanted it to be when we did our maternity and newborn shoot for our first child. Our biggest regret is I wish we had booked Rita then when he was born, but I'm so glad that the beautiful pics that we do have are of our entire family with our newest baby. There are no words to express how appreciative and thankful we are for Rita and these photos. All I can say is I can't wait to continue making beautiful memories like this with Rita Coury in the future! - Chanelle G. Ewa Beach, HI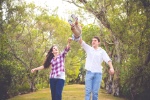 "...amazing work and we are EXTREMELY happy with the result."
Rita is absolutely awesome. She took our first family portraits along with my sons' 1 year old photos. Me and my significant other are the most un-photogenic people on the planet, and she made us look great. My son, on the other hand- so photogenic it's disgusting- had a riot with Rita. She knew how to manage him, manage us and made everyone feel comfortable. We never thought a photo-shoot could be fun- and Rita is exactly that. All laughs and giggles, my son, who takes a minute to warm up to strangers- fell for Rita almost immediately. We put him in costumes, hats, and she got the perfect shot every time. When I was looking for a family photographer, I wanted someone that would capture the spirit of our little man, and us too. Rita did exactly that. It can be overwhelming to commit to a photographer because there is a financial investment involved, however Rita's system is the best I have come across. The shooting fee is nominal- you see the photos after a couple of weeks- and can choose what you want to buy- or not. Pretty simple, incredibly fair and we were incredibly pleased. Honestly, we were expecting some good photos, but we loved everything she did. These moments when our little one is small are fleeting, we wanted to capture this point of his life so we always have it to look back on. No regrets with Rita. We will be doing this annually with her, she did some amazing work and we are EXTREMELY happy with the result. Lace M. Honolulu, HI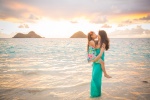 "And the pictures... they make my heart sing."
For the longest time, I had been meaning to get family portraits taken. I had even gone through the leg work of researching photographers but there was always a reason for postponing (i.e. difficulty getting everyone together, fatigue, money, pimples, etc...). And then my dad had a stroke and I deeply regretted not getting the pictures taken while everyone was still healthy. So when I was researching an upcoming trip to Oahu, I stumbled across Rita's stellar reviews and realized our vacation (minus my dad unfortunately) would be the perfect opportunity to finally get that family picture that I've always wanted. Right from the get go, Rita's customer service was amazing. She managed to squeeze us in to her already booked schedule and guided us through every step of the process so there were no surprises. In person, Rita is such a sweetheart and so good with young and old alike. She put everyone at ease and made the experience really enjoyable. You can tell she really loves what she does which makes all the difference in the world. And the pictures... they make my heart sing. I smile every time I look at them. Thank you Rita for such a wonderful experience. San Francisco's loss is Oahu's gain :) - Judy P. San Francisco, CA